The MindHealth360 Team
Core Team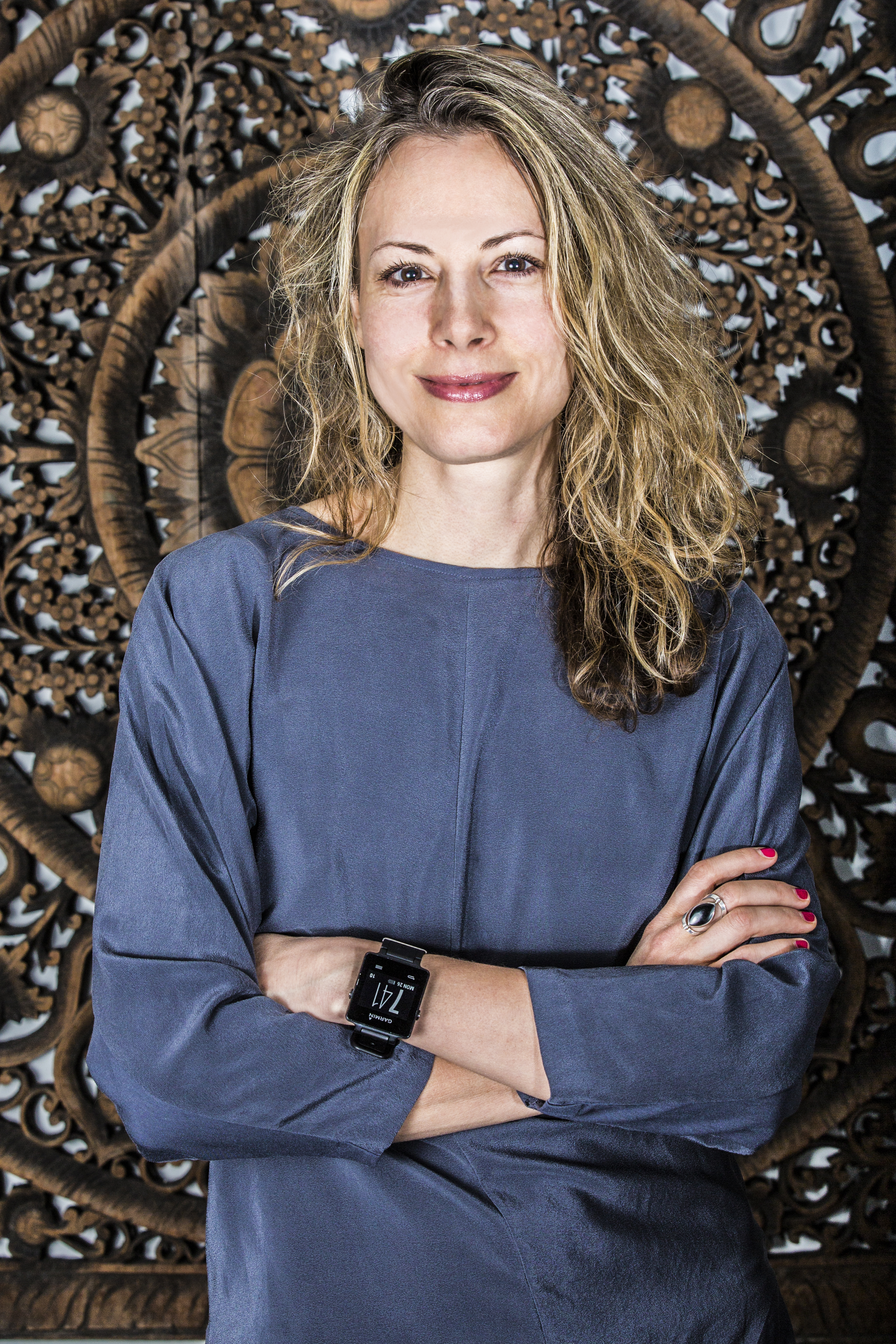 Founder and Editor
Kirkland Newman Smulders
Founder and Editor
I am a half English, half American, writer, researcher and philanthropist specialising in Mental Health and the Middle East.
I was inspired to develop MindHealth360 after suffering debilitating post-partum depression after the births of both of my boys, in 2005 and 2009. Conventional psychiatry and medicine had me on antidepressants and sleeping pills, to which I had a terrible reaction.
Integrative medicine, however, helped me tremendously. I was lucky that I had the resources to pursue my own healing journey, identify the best integrative practitioners and attend their webinars, read their books, and sometimes see them. This enabled me to heal completely, and now I want to make this healing available, for free, to everyone suffering from mental health issues.
In order to do this, with help from a fabulous team of researchers, web developers and designers, I have developed MindHealth360 — a free, easy to use, comprehensive online resource compiling the best information and the latest research on integrative mental health, from the top integrative health specialists around the world.
You can read more about my story here.
Educational and professional background
First Class (Summa cum Laude) BA in Modern Languages and Literature from Oxford University; MSc in European Studies from The London School of Economics and Political Science (LSE); MA (with Merit) in Near and Middle Eastern Studies from the School of Oriental and African Studies (SOAS)
1996 to 2004 worked for Rockefeller Brother's Fund (Programme associate on Democratisation in Central and Eastern Europe, and adult literacy in South Africa) and Ogilvy & Mather (Strategic Planner for IBM software) in New York; and Musiclegal.com (co-founder and VP marketing) and The Prince's Trust (Senior business development manager) in London
2004 founded and successfully implemented Europe's largest hip hop festival at Earl's Court, London, for the Prince's Trust, featuring Jay-Z, Beyonce, Alicia Keys, Mos Def, Dizze Rascal, etc…
2005 to 2009 co-chaired and fundraised for Lessons with Love, a UK based charity set up to support a community and education centre for a refugee camp in Bethlehem, Palestine
2006 co-founded the Horizon Foundation, which provides scholarships to young people from the Middle East and Asia to UK and US schools. Currently Trustee of the Horizon Foundation. You can watch a documentary about one of our wonderful Horizon students here.
2011 worked on a project for the Bureau of Investigative Journalism doing research on Z drugs (sleeping pills and hypnotics), which deepened my understanding of the pharmaceutical approach to mental health
2012 directed and produced a short, fundraising documentary for Wish, a fantastic charity which helps women with mental health issues in prisons, secure hospitals, and the community in the UK. You can watch it here.
2013 published a chapter entitled "The Battle over Victimhood; roles and implications of narratives of suffering in the Israeli-Palestinian conflict", in Dina Matar and Zahera Harb's "Narrating Conflict in the Middle East: Discourse, Image and Communication Practices in Lebanon and Palestine".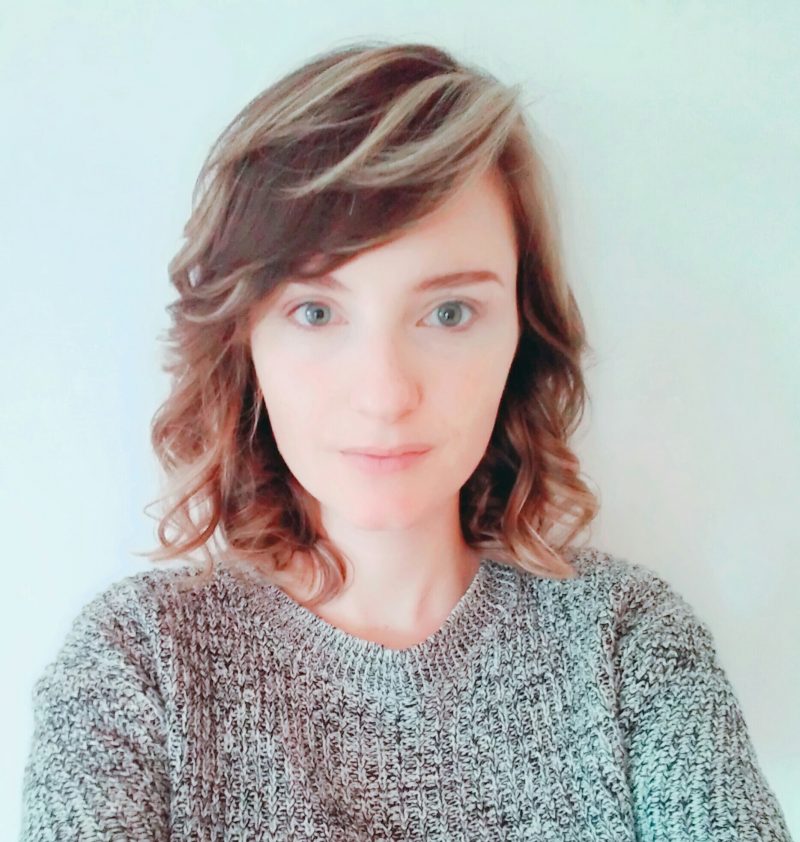 Communications Manager
Julia Tarpy
Communications Manager
I have a MSc in Development Studies from SOAS University of London and a First Class BA in Linguistic and Cultural Mediation with a focus on Arabic language and the Middle East from the University of Naples, "L'Orientale".
I have worked on refugee response programmes in Jordan and volunteered for a refugee charity in London.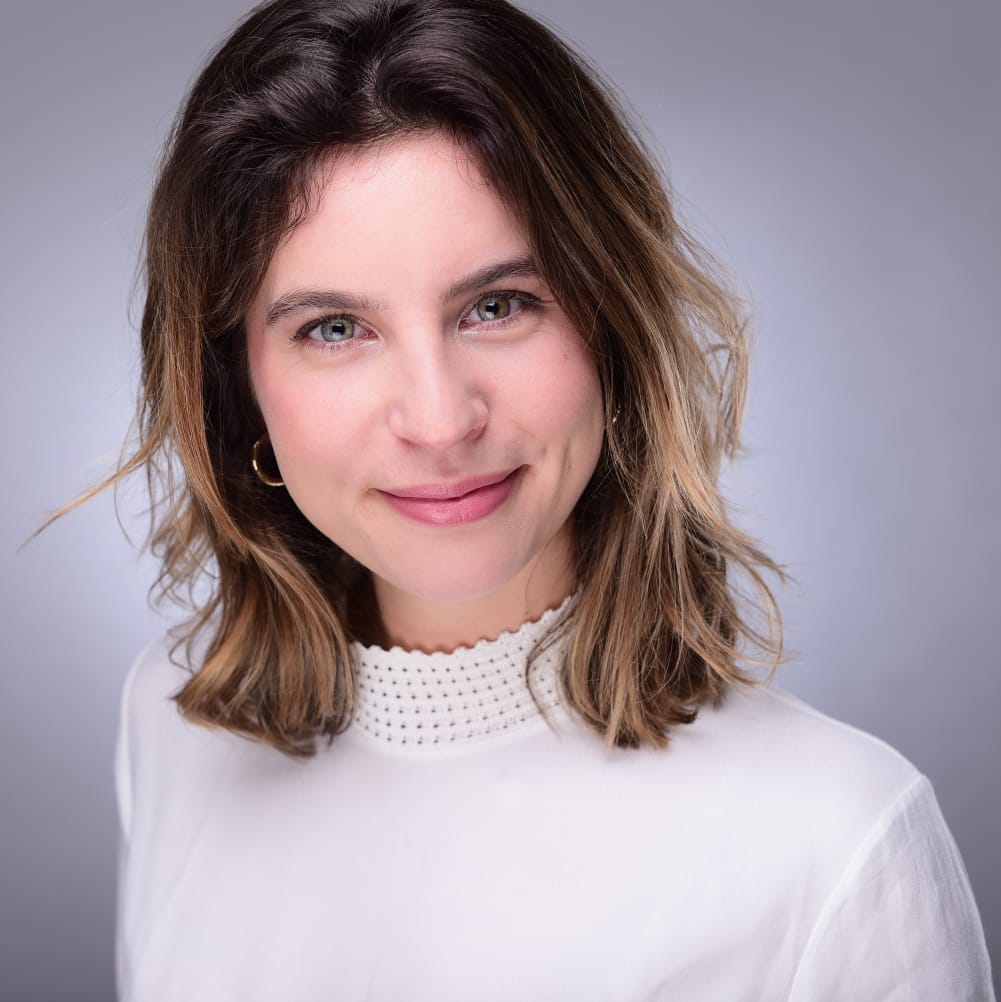 Practitioner and Clinical Liaison
Laura von Hardenberg
Practitioner and Clinical Liaison
I am a psychologist whose special interest lies within the clinical field, especially psychotic illnesses. My experience in clinical research teams in psychiatric hospitals in both Germany (Charite Hospital, Berlin) and the US (Harvard Medical School & Beth Israel Deaconess Medical Center, Boston) has given me insight into the many benefits, but also flaws, of the health systems and psychiatric treatments offered. Integrative medicine is a relatively new and necessary approach to improving mental health treatments worldwide.
Consulting with Kirkland on MindHealth360 has been my way of trying to initiate a change in mental health treatment options by spreading awareness about integrative medicine and possible alternatives to treating mental health symptoms.
My educational background includes a MSc in Psychology and Education from the University of Cambridge and a First Class BA in Combined Honours (Psychology & Philosophy) from the University of Newcastle Upon Tyne.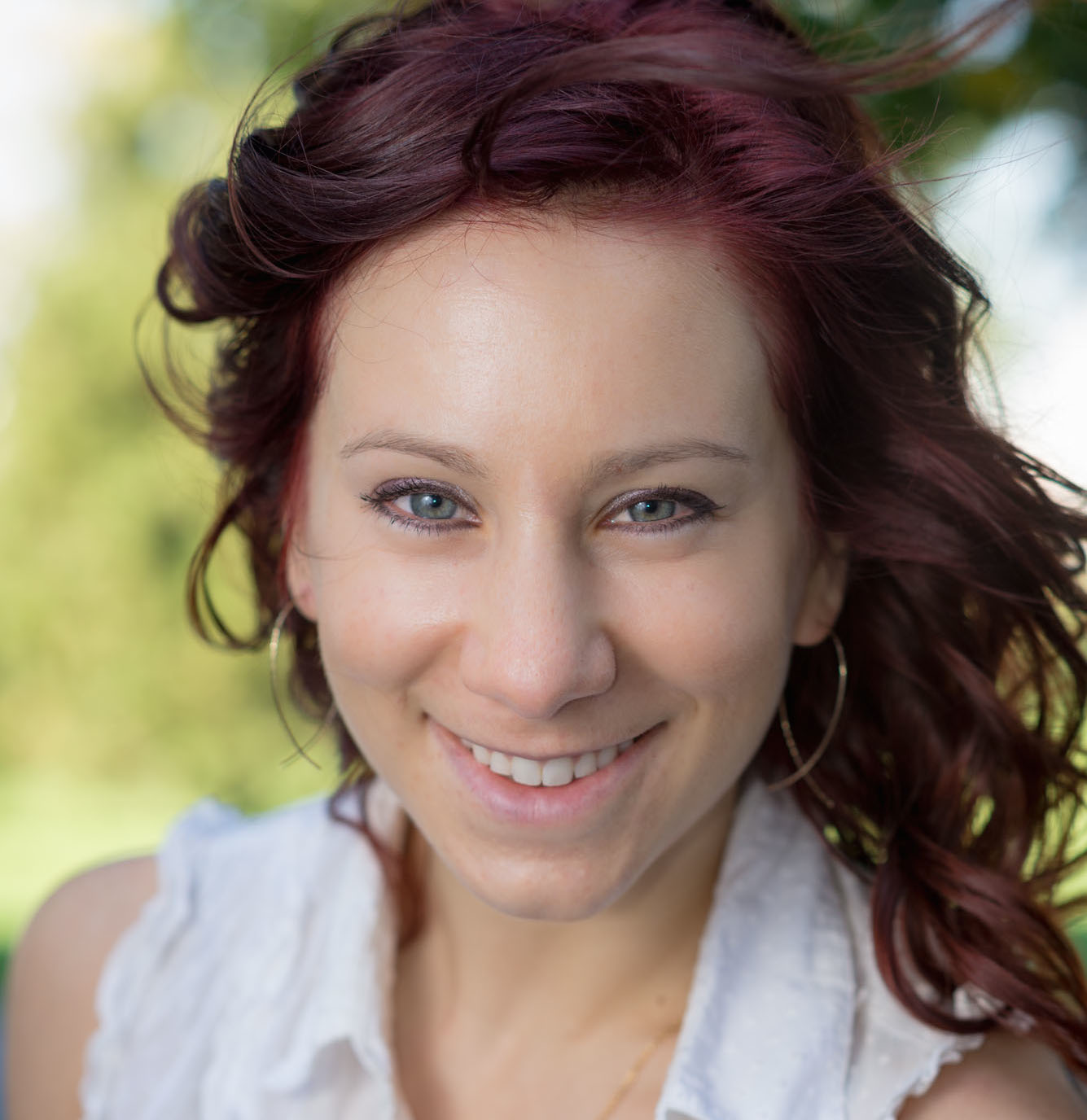 Operations Manager
Katie Stehura
Operations Manager
I have a BFA in Dance from The Ohio State University with a minor in Computer Information Science and a holistic health coach certification from the Institute for Integrative Nutrition.
I have worked as a professional dancer in New York City for many years, performing for local companies and in international dance festivals, as well as for The Metropolitan Opera. I have also worked with ARTS By The People, a non-profit arts organization, as both a teaching artist and choreographer, and helped produce various evening-length, multimedia productions.
More recently, I have been providing operations support to companies in the digital media and health & wellness fields.
MindHealth360 Experts
Robert H. Lustig, M.D., M.S.L. is Emeritus Professor of Pediatrics in the Division of Endocrinology, and the Institute for Health Policy Studies at University of California, San Francisco, and Adjunct Professor of Research at Touro University-California. Dr. Lustig's career has focused on the regulation of energy balance by the central nervous system, and the pathogenesis of chronic metabolic and mental health diseases. He is one of the leaders of the "anti-sugar" and "real food" movements to improve global health. Dr. Lustig is also the Chief Science Officer of Eat REAL, a non-profit dedicated to reversing childhood obesity and diabetes by impacting the global food supply. He is also on the Advisory Boards of Nutritious Minds, a London psychiatric consultancy; MindHealth360, a metabolic/mental health platform; and Simplex Health, a Philadelphia-based metabolically-based healthcare services company.
Dr. Lustig graduated from MIT in 1976, received his M.D. from Cornell University Medical College in 1980, completed his pediatric residency at St. Louis Children's Hospital in 1983, and his clinical fellowship at UCSF in 1984. From there, he spent six years as a research associate in neuroendocrinology at The Rockefeller University. In 2013 he received his Masters in Studies of Law from UC Hastings College of the Law. Dr. Lustig is the author of 200 academic works, and of the popular books "Fat Chance: Beating the Odds Against Sugar, Processed Food, Obesity, and Disease", the "Fat Chance Cookbook", and "The Hacking of the American Mind: The Science Behind the Corporate Takeover of our Bodies and Brains". A new book titled "METABOLICAL – the Lure and the Lies of Processed Food, Nutrition, and Modern Medicine" will be published in May, 2021.
Kat Toups, MD is a Functional Medicine Psychiatrist whose practice is devoted to Functional Medicine Psychiatry and functional approaches for treating Cognitive Impairment and Dementia. Dr. Toups is Board-Certified by the American Board of Psychiatry and Neurology, and previously boarded in Geriatric Psychiatry. She is a Distinguished Fellow of the American Psychiatric Association (the highest honor bestowed by the APA), and is also a Certified Practitioner with the Institute for Functional Medicine.
Dr. Toups was formerly an Assistant Professor of Psychiatry at U.C. Davis, where she was the Inpatient Residency Training Director, and later the founder and Medical Director of the Bay Area Research Institute, a Clinical Trials Research Center in the San Francisco Bay Area. After 12 years serving as the Principal Investigator on over 100 clinical trials, including 20 failed trials for Alzheimer's medications, she finally realized that the elusive cure for brain and psychiatric illness was not going to be found in a pill.
Dr. Toups has been practicing Functional Medicine Psychiatry for the past decade, and has been a featured speaker at national and international medical conferences on Dementia and Functional Medicine Psychiatry topics, as well as a frequent guest on podcasts and summits. 
Dr. Toups was a contributing author to the academic textbook Integrative Therapies for Depression published in 2015 by CRC Press, and wrote the chapter, Decoding Dementia, in the book Life 201 as part of a project for a PBS television fund-raiser.  
She recently completed a collaboration with Dr. Dale Bredesen on a prospective clinical trial to reverse mild cognitive impairment and early dementia: Precision Medicine Approach to Alzheimer's Disease: Successful Proof-of-Concept Trial that is currently being submitted for publication. 
Dr. Toups is also the author of an upcoming book, Dementia Demystified: The Definitive Guide to Resurrecting Your Brain, Reversing Cognitive Decline, and Regaining Your Memory.
Hyla Cass MD is a psychiatrist and frequently quoted expert in the area of natural approaches to mental and physical health. She combines the best of leading-edge natural medicine with the modern science in her clinical practice, writings, lectures, and nationwide media appearances, and in various local and national publication. She helps individuals withdraw from psychiatric medications and substances of abuse, or to avoid medication altogether, through the use of specific natural supplements, many from her quality line of unique nutritional formulas. She is the author of several popular books including Supplement Your Prescription, Natural Highs, 8 Weeks to Vibrant Health, The Amazing Itty Bitty Guide to Cannabis, and The Addicted Brain and How to Break Free. A well-known international speaker she lectures to the public as well as her medical colleagues. A native of Toronto, Dr. Cass graduated from the University of Toronto School of Medicine, interned at Los Angeles County-USC Medical Center, and completed a psychiatric residency at Cedars-Sinai Medical Center/UCLA School of Medicine. She is a Diplomate of the American Board of Psychiatry and Neurology (ABPN), and of the American Board of Integrative Holistic Medicine (ABIHM). She resides in Los Angeles, CA. http://cassmd.com
Dr. James M. Greenblatt, MD
A pioneer in the field of integrative medicine, James M. Greenblatt, MD, has treated patients since 1988. After receiving his medical degree and completing his psychiatry residency at George Washington University, Dr. Greenblatt completed a fellowship in child and adolescent psychiatry at Johns Hopkins Medical School. Dr. Greenblatt currently serves as the Chief Medical Officer at Walden Behavioral Care in Waltham, MA and serves as an Assistant Clinical Professor of Psychiatry at Tufts University School of Medicine and Dartmouth College Geisel School of Medicine.
An acknowledged integrative medicine expert, educator, and author, Dr. Greenblatt has lectured internationally on the scientific evidence for nutritional interventions in psychiatry and mental illness. Through three decades of practice and research, Dr. Greenblatt is a leading contributor to the revolution of personalized medicine for mental illness. In April of 2017, Dr. Greenblatt was inducted into the Orthomolecular Medicine Hall of Fame by the International Society of Orthomolecular Medicine, which has recognized significant contributors to science and medicine who operate from the perspective of biochemical individuality and nutrition-based therapies since 2004. Dr. Greenblatt shares this honor with recognized founders in the field of integrative medicine, beginning with the pioneers of nutritional psychiatry Abram Hoffer, Linus Pauling, and Roger Williams.
His book series, Psychiatry Redefined, draws on his many years of experience and expertise in integrative medicine for psychiatry. Dr. Greenblatt's knowledge in the areas of biology, genetics, psychology, and nutrition as they interact in the treatment of mental illness has made him a highly sought-after speaker at national and international conferences and workshops.
He currently offers online courses for professionals as well as specialized fellowship programs in the functional medicine approaches to integrative psychiatry. For more information, please visit www.JamesGreenblattMD.com.
Ray Griffiths MSc is a Registered Nutritionist and Lecturer and has been researching and practising nutritional therapy for over 20 years. Ray's MSc dissertation was on the role that mitochondria play in Parkinson's disease. His lectures and webinars have covered diverse subjects such as: cancer and nutrition, depression, chronic fatigue, cardiovascular health, neurodegeneration, MS and ageing. He is the author of three books "Depression: The Mind-Body Diet and Lifestyle Connection", "Mitochondria in Health and Disease" and "Parkinson's Disease: An In-Depth Metabolic Guide". Ray is a lecturer at The College of Naturopathic Medicine in the UK.
Dr. Mark Filidei is an Internal Medicine physician and is the Director of Integrative/Functional Medicine for Amen Clinics. Functional Medicine incorporates the latest developments in systems biology, genetics, and a deep understanding of human physiology to address complex medical and mental health issues. Dr Filidei's approach is to find the root cause of a person's health problems including metabolic, genetic, and environmental factors, and to treat those problems in as natural a way as possible by using targeted nutritional supplements, correcting hormone and metabolic imbalances, improving lifestyle and diet, and detecting and treating toxin exposure and infections like Lyme disease and mold illness.
Dr. Filidei is highly experienced in integrative/functional medicine modalities as well as conventional medicine. He was also the Medical Director of the Whitaker Wellness Institute, the largest Integrative Medicine clinic in the United States where he spent over a decade treating thousands of patients for multiple complex medical issues. Dr. Filidei is an ILADS trained physician, which is the largest group of Lyme literate doctors in the world. He also has a special interest in diagnosing and treating Mold Illness and lectures all across the country on mold and mycotoxins. He is a frequent speaker at the annual Integrative Medicine for Mental Health conference.
Dr. Filidei received his undergraduate degree in Physiology from the University of California Davis, his medical degree from UNT Health Science Center in Texas, completed his internship at Tulane University and his residency in Internal Medicine at the Ivy League's Brown University.
Dr. Anu Arasu specialises in bioidentical hormone therapy with a functional medicine approach at her clinic London Bioidentical Hormones, Harley St. She is a member of the Royal College of Physicians and the Royal College of General Practitioners. She has trained new doctors in the art of bioidentical hormone replacement therapy and also published the first article in the UK medical press about functional medicine to raise awareness of the benefits of holistic practice. She has always recognised the uniqueness of her patients and she passionately cares about finding exactly what is right for that individual at that time.
Felice L. Gersh, M.D. is double Board-Certified in OB/GYN and Integrative Medicine. She received her undergraduate degree from Princeton University and her medical degree from the University of Southern California School of Medicine. This was followed by a four-year internship and residency in OB/GYN at Kaiser Hospital in Los Angeles. More recently she completed a 2-year fellowship program in Integrative Medicine at the University of Arizona School of Medicine.
She specializes in all aspects of female health, with a particular focus on managing female hormonal dysfunctions.
In addition to her many national and international speaking engagements, she works full time as the Medical Director of the Integrative Medical Group of Irvine. She served many years as an Assistant Clinical Professor of OB/GYN at the Keck/USC School of Medicine and currently serves as a Consultative Faculty member with the Fellowship in Integrative Medicine at the University of Arizona School of Medicine.
Dr. Gersh has been awarded membership in the medical honor society Alpha Omega Alpha, named the outstanding volunteer faculty for the OB/GYN Department at USC-Keck School of Medicine, and identified as a Physician of Excellence for Orange County 16 years in a row.
She has recently completed her first book, PCOS SOS: a Gynecologist's Lifeline to Naturally Restore Your Rhythms, Hormones, and Happiness, which is now available for purchase on Amazon.
A unique combination of psychologist, nutritionist, and special educator, Dr. Nicole Beurkens has 22 years of experience supporting children, young adults, and families. She is an expert in evaluating and treating a wide range of learning, mood, and behavior challenges including ADHD, autism, anxiety, mood disorders, brain injury, and sensory processing disorder. Dr. Beurkens holds a doctorate in Clinical Psychology, masters degrees in Special Education and Nutrition, and is a Board Certified Nutrition Specialist. She is the Founder and Director of Horizons Developmental Resource Center in Grand Rapids, Michigan where she leads a multidisciplinary team dedicated to exceptional evaluation and integrative treatment services, research on innovative treatment protocols, and professional training on best practices. She is a highly sought-after international consultant and speaker, award-winning therapist, published researcher, and best-selling author. Her work has been highlighted in numerous publications, and she's an expert media source. When she isn't working, Dr. Beurkens enjoys spending time with her husband and four children.
Arwen Podesta, MD is a board certified adult psychiatrist with sub-specializations in addiction medicine, forensic psychiatry, and integrative & holistic medicine. She has a background in biochemistry, complementary medicine and massage therapy. She was excited to successfully merge her intellectual and vocational interests by becoming a medical doctor. She graduated from University of Southern California, Keck School of Medicine, and then moved to New Orleans for a psychiatry residency at Louisiana State University. She then pursued a fellowship in Forensic Psychiatry at Tulane University.
After Hurricane Katrina, Dr. Podesta was involved with psychiatric care for the most needy and disenfranchised. She was awarded the Gambit's 40 Under 40 in 2009. She has been actively working in the public sector as Medical Director of ACER. She was also chair and co-creator of the New Orleans Forensic Mental Health Coalition, which is now run by the New Orleans City Health Department. At all of these venues and programs, her main focus is access to holistic mental health and addiction treatment, and rational prescribing practices.
Dr. Podesta continues to teach and pursue academics, is Tulane Clinical Faculty, teaches at the NOPD Academy, and consults with several other organizations and institutions. She became the current President of the Louisiana Chapter of the Society of Addiction Medicine in 2017. She is a well renowned speaker, and travels to teach and speak on the subjects of Addiction Medicine, Forensic Psychiatry and Integrative Psychiatry.
After opening Podesta Psychiatry LLC in 2012, Dr. Podesta has been voted into New Orleans Magazine Best Doctors every year. The team at Podesta Psychiatry include some of the best treatment providers in the Gulf Coast. Podesta Psychiatry has grown toward the multi-disciplinary collaborative model that embodies Dr. Podesta's wellness model for whole health.
Dr. Carnahan completed her residency at the University of Illinois Program in Family Medicine at Methodist Medical Center. In 2006 she was voted by faculty to receive the Resident Teacher of the Year award and elected to Central Illinois 40 Leaders Under 40. She received her medical degree from Loyola University Stritch School of Medicine in Chicago and her Bachelor of Science degree in Bio-Engineering at the University of Illinois in Champaign-Urbana. She was dually board-certified in Family Medicine (ABFM) from 2006 to 2016 and in Integrative Holistic Medicine (ABIHM) 2015 to present.
Dr. Jill was also part of the first 100+ health-care practitioners to be certified in Functional Medicine through the Institute of Functional Medicine (IFMCP). Following residency Dr. Carnahan's vision for health and healing resulted in the creation of Methodist Center for Integrative Medicine in Peoria, IL where she served as the Medical Director for 4 years. In 2010, she founded Flatiron Functional Medicine in Boulder, Colorado where she has a widely sought after medical clinic with a broad range of service including medical and nutritional consultations, and massage therapy.
Dr. Jill is a 17-year survivor of breast cancer and Crohn's disease and passionate about teaching patients how to "live well" and thrive in the midst of complex and chronic illness. She is also committed to teaching other physicians how to address underlying cause of illness rather than just treating symptoms through the principles of functional medicine. She is a prolific writer, speaker, and loves to infuse others with her passion for health and healing!
Past Research Assistants
Samantha Bloom
Nutritional Therapist
I am a UK based, BANT certified nutritionist, passionate about helping people to heal through affordable, easy to implement, customised nutritional strategies.
I was driven to become a Nutritional Therapist after unravelling and solving my own personal issues with food. While I had always loved food and eating, I realised that the relationship I developed with it was not always healthy.
As I worked on my own health issues and became healthier and happier, having transformed my relationship with food, I became determined to empower others to find the same freedom and confidence I have found.
In my experience, trying to address my weight loss, hormonal issues and an autoimmune condition through following various restrictive diets didn't work. This led me to cultivate an understanding of the medicinal power of foods, and their ability to heal – knowledge which has vastly improved my health.
I work at The Life Centre in Notting Hill (www.TheLifeCentre.com).
My particular area of interest and personal experience is in supporting young adults and children with mental health issues, eating disorders, and autoimmune conditions (particularly thyroid related).
Kay van Beersum
Nutritional Therapist
Having helped many a client with mental health issues including insomnia, depression and anxiety I know that natural solutions to these problems are available and effective.
It was therefore an honour being asked to review the MindHealth360 website for Kirkland. I am a qualified nutritional therapist (BSc (Hons) and I have dedicated my life to helping people to feel happy and healthy, on a physical, mental as well as spiritual level.
I believe MindHealth360 will become a great resource for professionals, my clients as well as anyone looking for complementary solutions to natural health problems.
Ailbhe Rea
Research Assistant
I am a Belfast-born undergraduate at the University of Oxford, studying English and French.
I have a passionate and long-standing interest in mental health: as Welfare Officer in my college, I was responsible for promoting good practice for mental wellbeing in the famously pressurised environment of Oxford, and received 30 hours of counselling training to become one of the University's Peer Supporters.
Alongside my studies, I am training for a half marathon to raise money for the Northern Irish Association for Mental Health, and am Deputy Editor of The ISIS magazine.
Tai-Ying Lee
Research Assistant
I received my master's degree in Neuroscience at University College London, and my bachelor degree in Economics and Life Sciences at National Central University (Taiwan). I am currently studying a doctoral degree at the University of Oxford specialising in Systems Neuroscience.
Besides academic research in laboratories, I am also passionate about communicating science to the general public. I also work as a news writer for a bioscience/biotechnology society.
Anahita Talwar
Research Assistant
I come from a scientific background having specialised in Cell and Molecular Biology at the University of Cambridge during my undergraduate degree.
However, having observed the requirement for greater attention to mental health, I chose to pursue neuroscience and am currently about to complete my MSc in Neuroscience at UCL.
I have had a passion for dance from a young age, which has perhaps a factor in leading my interest in how lifestyle and neuroscience come together and impact on each other.
Amber Medland
Research Assistant
I moved to London after spending three years studying for an MFA (Writing) and teaching undergraduates at Columbia University in New York. My experience of the US medical system strengthened my conviction in the importance of an integrative and holistic approach to mental health. I'm passionate about destigmatising mental health issues through challenging the common narrative, and empowering people to make positive and brave choices.
Before Columbia, I was at Cambridge University for a BA (First Class Hons) in English Literature and an MPhil in American Literature. Currently, I'm learning how to live in a fellowship-free post-academia world and alternating between several freelance hats; copywriter, editor and researcher.
Kerry Higgins
Research Assistant
When I began working as a researcher for MindHealth360, I had just moved back from Lebanon where I worked as an editor and freelance travel writer. Prior to that, I had undertaken an editorial assistant internship following graduation from the University of Cambridge (Classics BA).
I had found the years emerging from a home with a history of mental health issues tough, and this, combined with the pressures of university life, eventually caught up with me in my late teens and early twenties. During these years, I experienced periods of depression and anxiety that were incredibly destabilising and disruptive to what I had previously perceived as a healthy, energetic life.
Those years had been spent on-and-off antidepressants and in therapy, and I felt truly weak. Looking back, I can see my resilience shining through, but sadly this is only with the benefit of hindsight. What I can see now is the arsenal of tools that I picked up during what felt like a marathon in the desert. I acquired these through what was truly a slog and via amazing people who had also experienced mental health issues.
I was inspired to work for MindHealth360 due to the innovative approach to mental health issues and the founder's insight and dedication. The importance of an integrative approach and the sharing of knowledge and experience to mental issues cannot be overstated.
Gayathiri Kamalakanthan
Research Assistant
Having finished my MPhil in Theology and Religious Studies at the University of Cambridge, I was looking for something that I could contribute towards that empowered people who had been affected by mental health issues. From personal experience and through witnessing the struggle of many friends at University, I understand the courage and strength it takes to take small steps forward for your own mental health. Working with MH360 has given me the opportunity to further understand the importance of a holistic approach to mental health and to raise awareness of the many sided nature of recovery.
Hannah Bondi
Research Assistant
I am in my final year of studying Philosophy at King's College London.
I am interested in migration and feminism, having worked with Women for Refugee Women and currently interning with the European Network of Migrant Women. I am Editor-in-Chief of Breaking the Glass Ceiling, KCL Women and Politics' society's blog. I am especially interested in the intersections between mental health and gender.