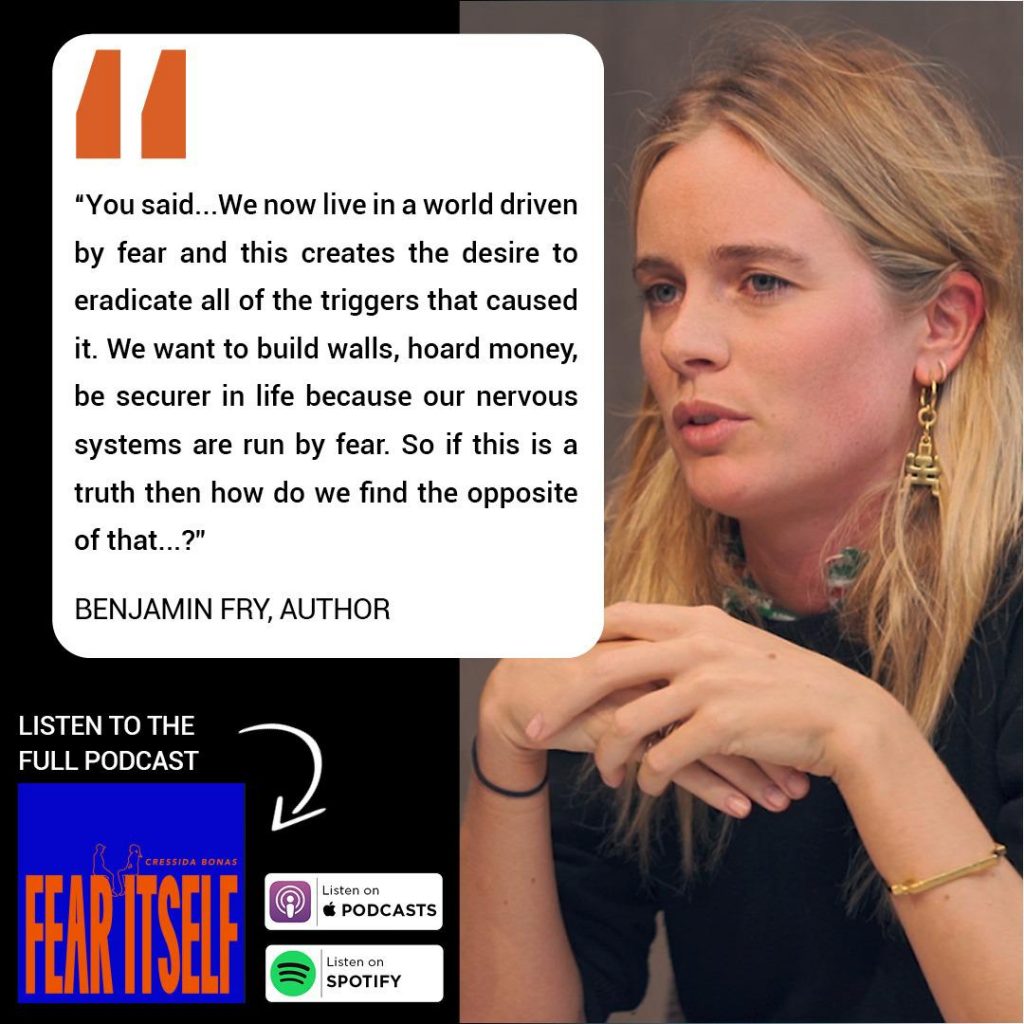 In this episode of Cressida Bonas's podcast "Fear Itself", psychotherapist, author, and founder of Khiron Clinics, Benjamin Fry opens up about his fear of loss, anxiety, and mental health issues.
He shares how losing his mother when he was just a baby gave him undiagnosed PTSD, and how losing his money and marriage in his late 30s culminated in a mental health breakdown.
The two also discuss the nervous system- what it means for our mental health, and how understanding and treating it is key to healing.